This weekend, I spent several hours enjoying lovely sounds. I don't usually focus on the auditory perspective of my experiences, but over the last couple of days, I really appreciated what I listened to.
I was disappointed when I found out that the forecast predicted rain throughout the weekend. I knew that I'd probably miss out on several planned activities due to the weather.
Yesterday afternoon, we drove to see some dear friends who were vacationing on the coast. We figured that we'd have to spend our time with them indoors, due to the weather, but as we looked out on the beach, we actually had to shield ourselves from the sun, not the rain.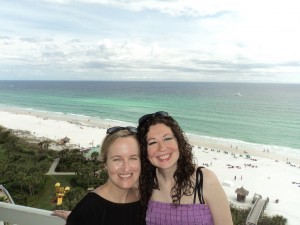 While talking under a large beach umbrella and looking out at the Gulf of Mexico, I tuned into the rhythm of the water. The sound of those waves, gently crescendoing against the shore, infiltrated my soul. I began to feel more relaxed and peaceful–and at the same time, more energized and alive.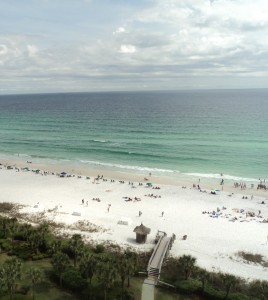 Today we went to a performance by the Tallahassee Symphony Orchestra. It was scheduled to play at an outdoor literary and music festival, and we figured that it would be rained out today. Right after we decided that we weren't going to venture out there, I got an email saying that the concert had been moved to an indoor location.
By the time we got inside the building, there were no seats left, and I heard people demanding ticket refunds. I didn't know if it would be worth it to stand in the back for over an hour, where musty smells were overwhelming and people blocked our views.
As soon as the orchestra began playing, though, I began to feel refreshed. I was struck by the amount of talent and work that went into creating the harmony of so many instruments.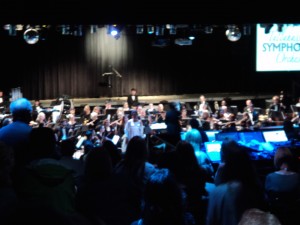 During the last portion of the concert, J.K. Simmons walked onto the stage and joined the orchestra. Simmons won an Oscar this year for his portrayal of an extremely demanding music teacher in Whiplash. (I was looking forward to seeing him perform because I had recently watched Whiplash, and I had included Simmons in my 2015 Oscars picks and predictions.) He was a wonderful actor in person, just as he was in the movie. His clear, confident, booming voice captured my attention as he narrated the words of Abraham Lincoln to the orchestra's rendition of "Lincoln Portrait."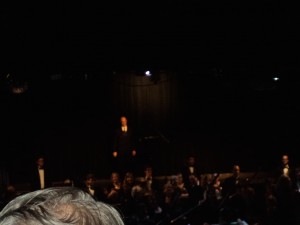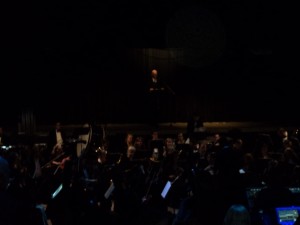 My favorite part of the concert was the finale. The orchestra played a moving piece as Simmons read a Union soldier's love letter to his wife, written right before the soldier (Sullivan Ballou) died in the First Battle of Bull Run. As Simmons eloquently read the letter, I wondered if he was thinking of his own wife, Michelle Schumacher, whom he had so sweetly praised during his Oscars acceptance speech.
Some of my favorite lines from the letter included:
"The memories of the blissful moments I have spent with you come creeping over me, and I feel most gratified to God and to you that I have enjoyed them so long. And hard it is for me to give them up and burn to ashes the hopes of future years, when God willing, we might still have lived and loved together and seen our sons grow up to honorable manhood around us. . . . my dear Sarah, never forget how much I love you, and when my last breath escapes me on the battlefield, it will whisper your name."
As we drove home this evening, I thought about the exceptional sounds that I was able to experience over the weekend. I smiled, listening to the raindrops, which were landing on our windshield like a final, soothing melody.