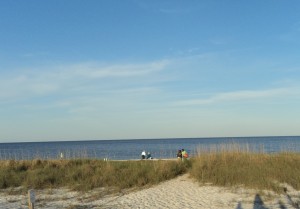 As I stood under a clear blue sky yesterday, I felt truly grateful that we were able to honor the life of my grandmother-in-law, Jerrie Mock.
Eight of us were gathered at Bald Point State Park, and we watched as three small planes flew over the Gulf of Mexico.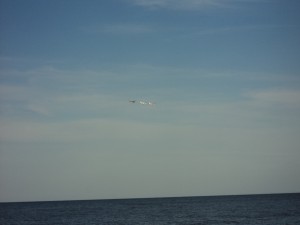 It was a simple yet meaningful way to commemorate a pilot's life. Jerrie Mock had been the first woman to pilot an aircraft around the world, a challenging journey which she had completed in 1964.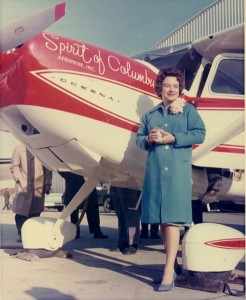 Now, fifty-one years later (almost to the day), we watched as a replica of her plane danced through the sky.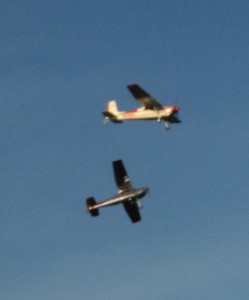 Another plane was nearby with a photographer on board, and yet another plane was there to carry out Jerrie's final wish: for her ashes to be dispersed over the water.
Before Jerrie passed away last September, she asked people not to hold a funeral for her. There was a small family dinner that took place around that time, but there was no funeral. No closure. No celebration of the woman who had impacted our lives.
We waited for over six months, wondering when there would be a memorial service. We knew that she had wanted her family to gather together as a plane carried her ashes over the water.
The family gathering at the beach yesterday included Jerrie's relatives who were living in the area: a daughter, a daughter-in-law, four grandchildren, and two of their spouses.
I wish that more of Jerrie's family members had been able to make it, but they were there in our hearts.
After the service, some of us were able to stop at a local seafood restaurant in order to catch up. The sunset over the water was gorgeous. I thought about the sunsets that Jerrie had described in her book, those breathtaking moments that she had experienced as she flew around the world.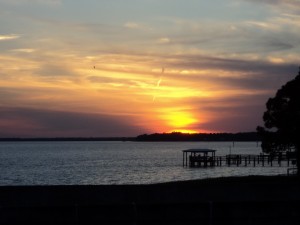 The sunset was an unexpected final touch to the evening, a beautiful moment of closure, and I think that Jerrie would have been pleased.