Tomorrow is April Fools' Day, a day that I've often looked forward to–when I've had a fun prank in mind.
I'm not as brave as some people are when it comes to pranks. I don't think I could ever "announce" something tragic or life-changing on April Fools' Day. Usually, my pranks have involved ideas like putting vaseline on door knobs, adding extra salt to people's food, or trying to startle someone.
My first and favorite April Fools' prank was when I was about ten. I had gotten an idea from a short story, and I decided to try it out on April 1st, hoping that none of my family members would remember the story.
At the time, we were living in Russia, where my parents were doing mission work. I lived in this house with my parents, my younger sister, and our Cocker Spaniel, Danny.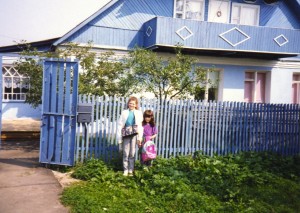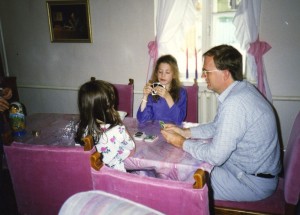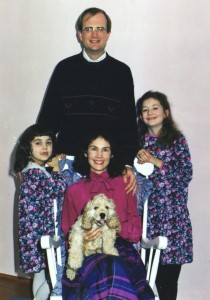 My April Fools' prank involved baking chocolate chip cookies in this kitchen. (Notice our state-of-the-art cassette player and our hot water heater, which started a fire in our kitchen at one point.)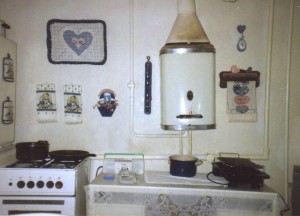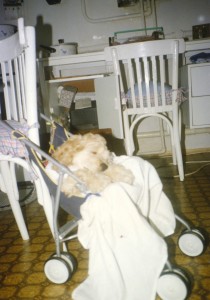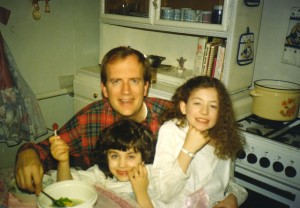 So how did I turn chocolate chip cookies into a prank? When no one was in the kitchen, I hid cotton balls inside some of them. And of course, I put the "special" cookies on top.
I remember how exciting it was, waiting to see if I would be able to pull it off. Watching the look on my family members' faces as they bit into the cookies made it all worth it.
After that day, I was hooked on April Fools' Day–and I've done my fair share of pranking over the last two decades. Of course, now I like to take a couple years off in between pranks. That way, people are surprised when I do them.
Do you have any fun April Fools' Day stories? If you've never attempted a prank, you could always bake some chocolate chip cookies tomorrow.