Choosing a hotel is one of my favorite things about planning a trip. I've stayed at quite a variety of places: youth hostels, fancy hotels, motels with bedbugs, beach hotels, Disney resorts, and charming bed-and-breakfasts.
I have yet to experience anything quite like the Madonna Inn in San Luis Obispo, California, though. It looks like it provides one of the tackiest, most interesting hotel experiences for people exploring the West Coast.
(Tony showed me this article, which sold me on visiting the Madonna Inn some day.)
While staying in the Madonna Inn's unique hotel rooms, people can feel like they're in a different country or even a different era. It would be difficult for me to choose from the 110 rooms, but here are some of my favorites:
The "American Home" room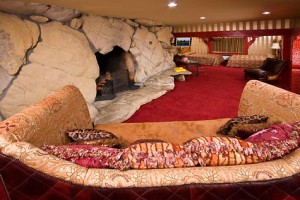 The "Carin" room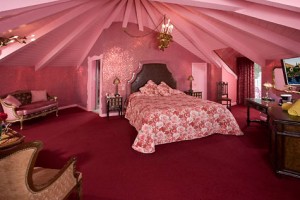 The "Gypsy Rock" room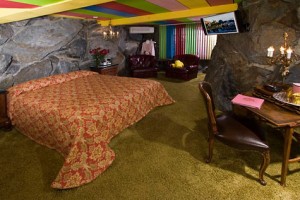 The "Old Mill" room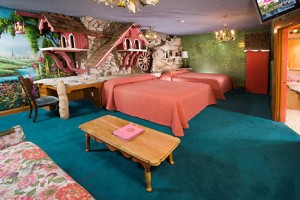 The "Caveman" room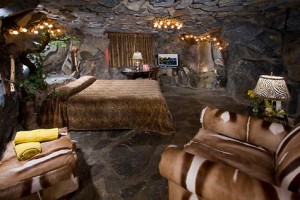 The "Swiss Belle" room
According to the article, "some guests stay at the Madonna for a week, changing rooms every night." (We might just have to do that.)
One woman successfully completed her stay in all 110 rooms, after only 7 years. If I ever announce that I'm going to try to beat her record, please remind me that I live 2,388 miles away!