I love the spring. The sunny days and colorful flowers put me in a happy mood. Spring is inspiring because it represents beauty, hope, and new life.

In honor of spring, here's a quote by Henry Wadsworth Longfellow: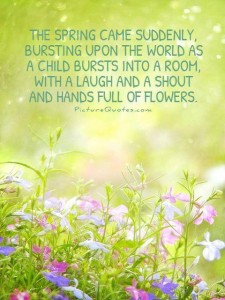 Here are some other beautiful quotes by Ralph Waldo Emerson: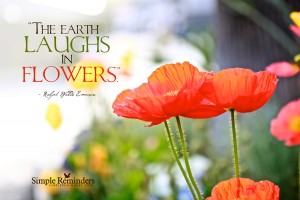 "To laugh often and much;
To win the respect of intelligent people and the affection of children;
To earn the appreciation of honest critics and endure the betrayal of false friends;
To appreciate beauty, to find the best in others;
To leave the world a bit better, whether by a healthy child, a garden patch, or a redeemed social condition;
To know even one life has breathed easier because you have lived.
This is to have succeeded."
— Ralph Waldo Emerson
May you thoroughly enjoy the rest of this springtime!