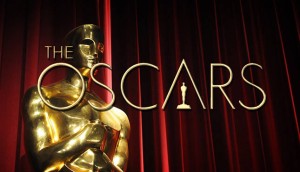 I wish that the title of this blog post meant that I was actually about to attend the Academy Awards. "Going to the Oscars" is one of the items at the top of my bucket list. I don't expect to be nominated for an award, but I'd love to be there one day, dressed up in a ball gown and taking in the action from the balcony.
I try to watch the Oscars every year, and leading up to it, I try to watch as many of the nominated films as I can. Since there are so many, I focus on the "Best Picture," "Best Actor," and "Best Actress" categories. The second half of January (right after the nominations are announced) and the first half of February are when I embark on a movie-watching marathon. During that portion of the year, I usually feel a combination of emotions: I'm excited to be watching well-made films, intrigued by the combination of talent and artistic content, and emotionally exhausted after watching so many intense dramas. I love it. I wouldn't want to do it all year round, but I look forward to doing it once a year.
I haven't seen many of the films in the "Best Picture" category yet, but I've been able to see quite a few of the films that were nominated for an award yesterday, including some in categories like "Best Song" or "Best Makeup and Hairstyling." So far I've seen: Boyhood, The Grand Budapest Hotel, Interstellar, The Hobbit: The Battle of the Five Armies, The Theory of Everything, Maleficent, X-Men: Days of Future Past, Gone Girl, Captain America: The Winter Soldier, Guardians of the Galaxy, How to Train Your Dragon 2, The Lego Movie, and Begin Again. As I see more of them, I hope to do a blog post about my overall thoughts on each one. I'd love to know what you think of any of the films you've seen, too. Art is subjective, and the awards are political, but sharing our opinions about the process makes it fun.